Essential Oils For Nails Approved By Experts
Aparajita Tiwari
·
July 29, 2023
Today I am going to talk about best essential oils for nails approved by experts.
No matter how much hand cream you use, do you still find your nails dry and catching infections? Wondering how to use essential oils for nails?
Love getting those lovely summer nails but hate what it does to your nails, especially cuticles? 
Don't worry,this post is all about that and more. 
You would be surprised to know that while you might not consider nails to be a very significant part of your body, they have been historically used by experts to understand what's happening inside your body. 
Simply put, healthy nails and hair were sort of considered to be equivalent to healthy body. 
Essential oils for finger nails can be a wonderful natural remedy for nail care and can open an entire world for you to achieve strong and healthy nails and I am here to help you with it. 
7 Best Essential Oils For Nails
After a lot of research and looking around, I have curated a list of 7 best essential oils for nails approved by experts. Valerie Ann, the famous aromatherapist, herself recommends these oils to achieve strong and healthy nails naturally. So let's begin understanding essential oils good for nails!
Lemon Essential Oil
Lemon essential oil is derived from the fruit peel of citrus limon and is a classic citrusy essential oil. It made to the list because certain studies indicate abilities to fight bacteria and prevent any infection buildup. 
Key Benefit For Nails: Fights infection and bacteria buildup
Clary Sage Essential Oil
The natural compounds in clary sage essential oil strengthen the cuticles and nails thus preventing them from being brittle. While there is a lack proper studies, some individuals claim that it has promoted nail growth for them. 
Key Benefit For Nails: Prevents breakage
Lavender Essential Oil
Lavender essential oil is an absolute classic and multipurpose oil and I will be surprised if you tell me that you have never used it. It is moisturizing and will prevent your nails from being dry by adding a layer of moisturizer.  
The scent can also reduce stress leading to nail breakage, so its a win win for all. 
Key Benefit For Nails: Keeps them moisturized
Rosemary Essential Oil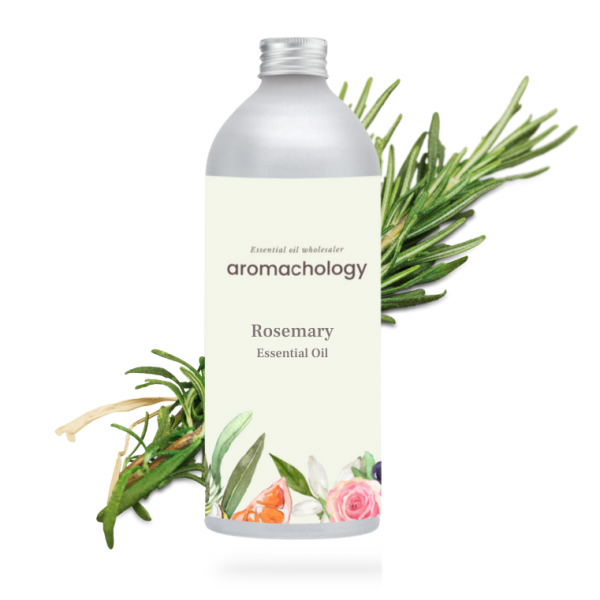 Rosemary essential oil not only boosts hair growth but helps with nail growth too. Harness the antioxidant benefits of rosemary to give your nails the care they always deserved. May I also add that it will protect your nails from fungal buildup too. 
Key Benefit For Nails: Protects from fungus buildup
Geranium Essential Oil
The essential oil derived from the flowering parts of pelargonium graveolens is termed as geranium essential oil. Like lavender, it also keeps your nail moisturized, especially in winters and prevents breakage. Some individuals lso claim that they might prevent fungal buildup too. 
Key Benefit For Nails: Moisturizes and prevents fungal infections. 
Cypress Essential Oil
Cupressus sempervirens oil or cypress essential oil is beneficial in improving blood circulation. A few drops of it will cleanse your nails and make them smell wonderful. Summer would reflect in form of your nail paint and the aroma of cuticles. 
Key Benefit For Nails: Cleanses and deodrizes
Ylang Ylang Essential Oil
The last one making to this list is the steam distilled oil of cananga odarata which is also commonly known as ylang ylang essential oil. A diffused blend of it can work magic for your nails as well as cuticles healthy. 
This brings me to the end of my list about best essential oils for nails. I hope you have noted it down and saved it for the best nails ever. 
Now, I also want to talk about best plant oils or carrier oils for nails. So here we go! 
Best Carrier Oils For Nails & Cuticles
Knowing which carrier oils work best to give you the nails of your dreams is important because creating the right blend with essential oils will help harness the benefits better. 
Refer to the following list to understand the best carrier oils for nails. 
Nail Strengthening Oil Recipe | Cuticle Oil Recipe
This simple nail strengthening oil recipe has changes my life and I am sharing it with you hoping it would create similar magic for you. It is a wonderful natural remedy to grow nails fast and make them strong. 
It doesn't require you to invest in fancy and expensive oils but makes the most of what you either have at home or can easily find near you. 
Ingredients
2 teaspoons or 10 ml of cold pressed rice bran oil

1 teaspoon (approximately 5 ml) of Jojoba oil

10 drops of evening primerose oil

1 teaspoon (approximately 5 ml) of Moringa oil

8 drops of lemon essential oil

2 drops of rosemary essential oil
Directions
Mix all the ingredients and store in an airtight container. You can even store it in an essential oil roll on bottle. Apply generously on nails and massage well. Repeat it twice or thrice a day to make your nails strong and grow faster. 
Concluding Thoughts 
Using essential oils and natural carrier oils is a sure shot way to improve your nail health. I hope this list will come in handy and will help you get best possible nails ever. Having said that, I also want to highlight that this is not a medically approved list so make sure you follow proper precautions. This is suitable for educational purpose and not for treatment or cure of any medical conditions.
Avoid using essential oils neat and keep an eye for any allergy or related symptoms. Consult a medical professional immediately if you feel any such issues. 
Sources:
https://www.healthline.com/health/lemon-essential-oil
https://digitalscholarship.unlv.edu/jhdrp/vol9/iss5/34/
https://naha.org/store/entry/the-complete-book-of-essential-oils-and-aromatherapy/
https://pubmed.ncbi.nlm.nih.gov/32021856/
You May Also Like:
11 best essential oils for humidifiers
7 best essential oils for feet in 2023