7 Best Essential Oils For Feet in 2023
Aparajita Tiwari
·
July 14, 2023
Today I am going to share with you my personal list of 7 best essential oils for feet in 2023. 
The oils mentioned in this list have been proven to help with hardened skin, foot fungus, sleep, and stinky feet as well. 
In fact, this is the list that a lot of certified aromatherapists swear by. 
If you are looking for a natural remedy for foot concerns using aromatherapy and essential oils then you are in the right place. 
Along with the list of essential oils for foot care, I will also reveal how to use them and create your own blends for feet. 
Read  till the end because I will also reveal 1 bonus oil that will completely change the foot care game. 
Introduction to Feet and Foot Care at Home
In my opinion, our feet are the most underrated part of our bodies. They keep us grounded and help us move around. 
Our feet enable us to walk, run, dance and even fly (not really, or maybe).
They silently take the entire weight of our body and never complain but we tend to notice them only when they start hurting. 
In Ayurveda, feet are considered to be the powerhouse of energy. This is where the first chakra, that is the root chakra, is located. 
The healing system of acupuncture has recognized over 30 points on our feet which are used to treat various ailments. 
Do you know what do our feet appreciate the most? 
Walking barefoot on grass. 
And what do they appreciate after grass?
A healing massage with oils and some love and appreciation for all that they do for us. 
So let's talk about the essential oils that work best for foot care. 
7 Best Essential Oils For Feet in 2023: Approved By A Clinical Aromatherapist
1. Lemongrass Essential Oil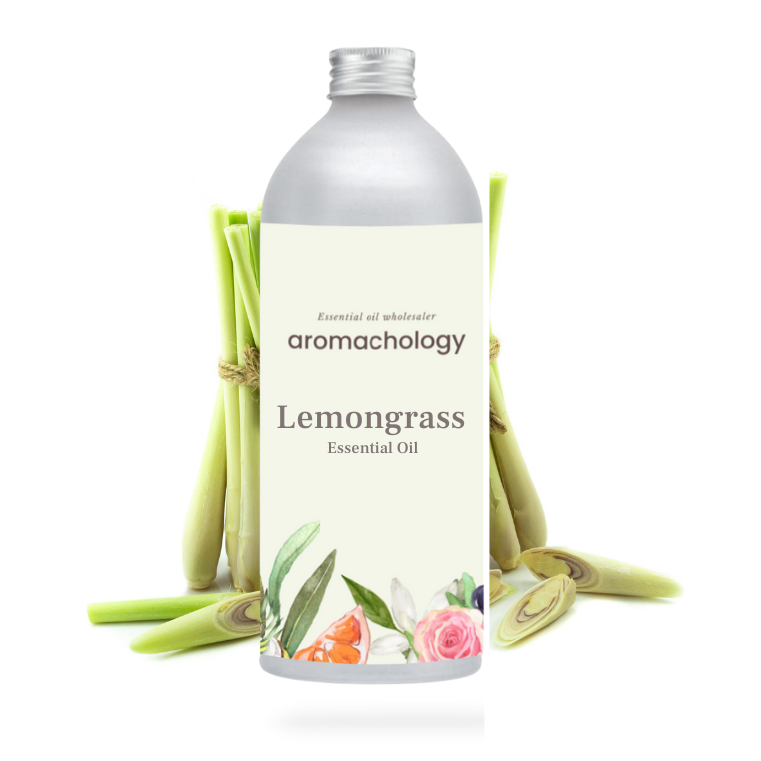 Lemongrass is refreshing and uplifting. It is one of the best oils to apply on feet before a party. Not just your feet but your body will feel energized too. 
A great way to use it is to create a foot soak. 
It deodorizes and controls fungus build up too. 
Planning on massaging your feet with lemongrass essential oil but not sure how to go about it?
Its actually quite simple. Take a good carrier oil like coconut or almond and add a 5-7 drops of lemongrass oil. 
Now all you have to do is begin massaging your feet with this concoction. 
2. Peppermint Essential Oil For Feet
Another great option to add to your foot care regime.
Ever wondered which is the most prominent fragrance used in luxury pedicures?
As per my observation, it is peppermint. 
Why? What are the peppermint oil benefits on feet? 
Firstly peppermint has an irresistible aroma then will instantly lift your mood. Secondly it prevents buildup of infections, ensuring a clean and healthy sole. 
Are you someone who is always on the move?
Then this is the right choice for you. But hey, remember I always say about using oils neat? Always dilute them with a carrier oil or plant oil. 
3. Lavender Essential Oil
Imagine if there was one oil that could help with swollen ankles and smell like a vacation in France too? That would be pretty great, right? Lavender essential oil is your answer to all things floral and relaxing. 
This is a tried and tested solution to foot care. 
Pro tip: You can purchase pure lavender oil wholesale and save money. 
Essential oil derived from lavender has calming properties which makes it an excellent choice for sleep time usage.
4. Juniper Berry Essential Oil
I believe Juniper Berry essential oil is a late bloomer. While our ancestors believed in its healing powers, we took our own sweet time to recognize it. 
It has some very powerful naturally occurring components like 
alpha pinene, 

camphene, 

thujone, 

terpinenol
They make it a great relaxant and antioxidant. There has been a thorough study that highlights the antioxidant properties of juniper berry oil. 
Have you already tried it for aromatherapy? If yes, do share your thoughts in the comments section below. 
5. Grapefruit Essential Oil
Grapefruit essential oil is one of the most used essential oils. If you want to invest in just one oil, then this should be your go-to choice. 
Purchase it from a reliable source who specialize in high quality essential oils and who would be a better choice then yours truly. 
Grapefruit is the holy grail for uplifting the mood. Add it to your massage routine or create a soak, it will come in handy in all scenarios. 
Let's look at a simple case study (yes, I like to call it that because I take my oils very seriously and you should too)
Last week, I was out partying with my friends and of course I had to wear my favourite heals. The result tired and fatigue kicked in as soon as I reached home. 
The next day was even worse when I noticed my ankles and swollen. 
I reached out to grapefruit oil for my feet and massaged them well. The aroma instantly made me feel better and my feet were relaxed. 
The point is, even if the pain doesn't go away, the aroma triggers our nervous system and uplifts the mood. 
A sure shot remedy for foot care and soles. You can thank me later.
6. Rosemary Essential Oil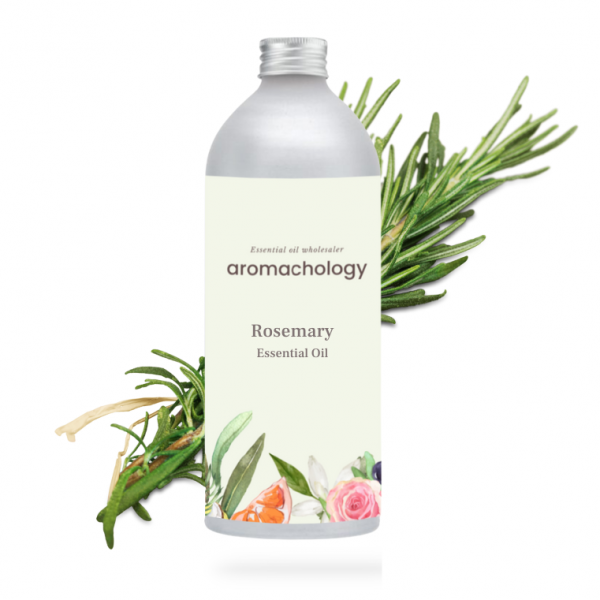 Who would have thought that this hair growth superfood would also help with foot care. 
Well someone out there was inquisitive enough (no, it wasn't me, though I seriously wish it was! ) to identify the therapeutic properties and relate it to foot care. 
Thanks to them, we now know that massaging your feet with a diluted blend of rosemary can help reduce fatigue. 
Another great idea is to club it with the exfoliation process. More details for the same are shared at the bottom of the blog. 
Investing in wholesale rosemary essential oil can be a smart decision because this oil is so versatile that you will end up finishing it in months. 
7. Chamomile Essential Oil
If you are feeling a little extra and want to pamper yourself then you can even choose chamomile essential oil. 
Yes, I agree it is one of the most expensive oils on the market but there's a reason for that. 
It is a luxurious product and is great for days when you want to treat yourself to the finer things in life. 
It can be used alone (do a small patch test first) or mixed in equal parts. 
Pro tip: You can also create a blend using any of the oils mentioned earlier and bring spa home. 
When it comes to using chamomile oil for feet and foot care, it strengthens the skin and prevents blistering. I always recommend buying from a trusted essential oil wholesaler to get the most benefits. 
Now that you know some of the 7 best essential oils for feet in 2023 out there, it's finally time to reveal the bonus.
Best Carrier Oils / Base Oils For Feet
 Did you really think I would leave you without sharing the list of best carrier oils to dilute essential oils for feet?
C'mon, I am better than that. 
So here we go.
Calendula Oil
Calendula is extremely moisturizing and works great to soften the hard skin around corners. We all dread that hard skin around the corners of our feet, don't we?
I also want you to keep in mind that it can sometimes stain the cloth so take appropriate measurements. 
If you are unable to find it with the name calendula oil try and ask for arnica oil. A lot of traders call it Arnica so they might not recognize it by the name calendula. 
If possible, I would recommend buying the organic cold-pressed variant. 
Essential Oil Foot Rub Recipe: Tried and Tested
The name of this recipe and technique is Golden Dreams and it is about to take the internet by a storm. 
It is so effective that you would want to use it daily. 
Ingredients:
Steps:
Begin with blending essential oils together in a bowl. I recommend using a glass bowl. 

The ratio needs to be 5 drops of essential oil blend to 5ml (1 tsp) of base oil/ carrier oil. 

Massage your feet with this blend daily and witness the magic of natural apothecary kick in. 
Conclusion For 7 Best Essential Oils In 2023
Feet are one of the most used yet often neglected part of our body. 
They are an important powerhouse of energy and it is crucial to take good care of them for longevity and overall wellbeing. 
This list of 7 best essential oils for feet in 2023 is a great starting point for foot care. 
These oils are all unique and easily available. Save this list to refer to in case you are looking for essential oils for feet smell. 
While you are at it, I also recommend you checking our in-depth post about essential oils for athlete's foot.